Welcome!
The Squaxin Island Tribe welcomes you to our Home of Sacred Belongings! We raise our hands to you! We are greatly honored by your presence.
The Squaxin Island Tribe's Museum Library and Research Center is the highlight of any visit to the South Puget Sound area. Here you will have the opportunity to learn the history and cultural heritage of this beautiful area from those who know and love every inch of it.
Upon entering our sacred home, you will be immediately struck by the loving connection between the People of the Water and the marine environment of South Puget Sound.
We hope you enjoy this small sample of what our home has to offer, and we look forward to meeting you in person! Enjoy!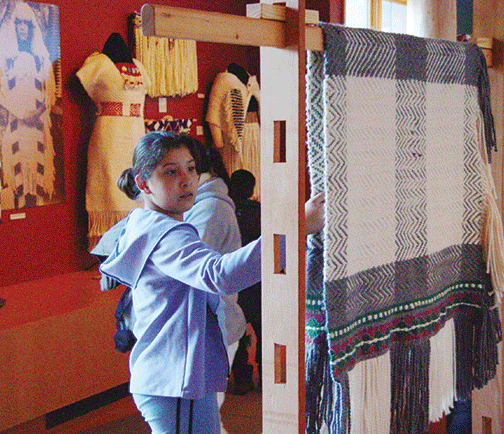 Hours of Operation
Tuesday – Saturday: 9:00 a.m. – 5:00 p.m.
Closed Sunday and Monday
---
Tours available by appointment.
* We suggest calling in advance to ensure there are no unexpected closures. 360-432-3839.
The museum operates according to Shelton School Districts closures due to bad weather.  Other unexpected events, such as funerals, may cause closure without notice.
Open
Valentines Day
Closed
New Years Eve & New Years Day
May 13th – American Indian Day
½ day July 3rd & closed July 4 & 5
½ day Wednesday before Thanksgiving & closed Thanksgiving Day
American Native Day – in November
Closed over the Christmas Holiday
Happy Holidays!